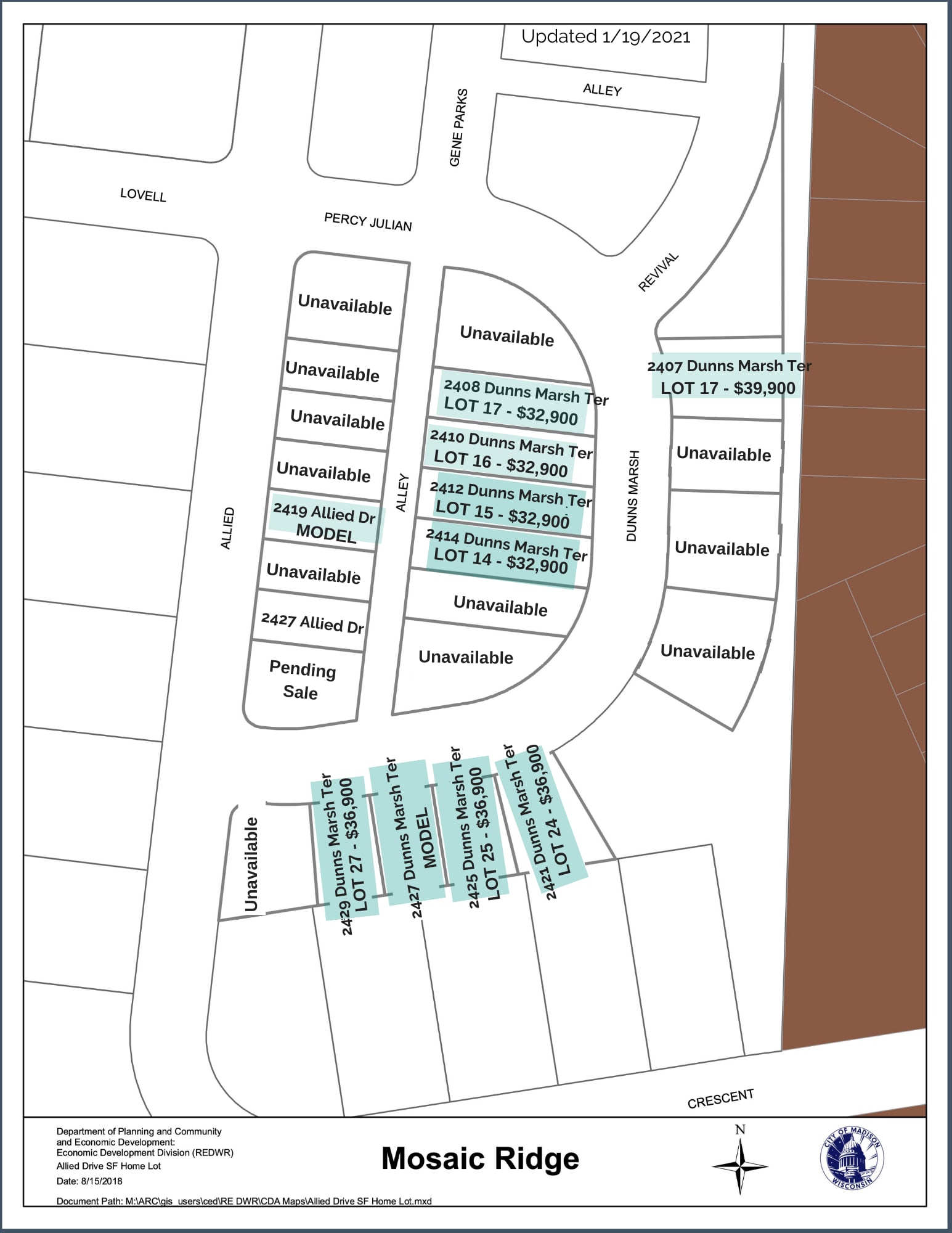 Mosaic Ridge is a development that was started by the Community Development Authority (CDA) with the intention of providing an opportunity for a community built of families of all sizes, shapes, and income levels.
These houses are customizable from 2 to 6 bedrooms, depending on the lots available. You also have the option of finishing the basement and adding a 1-2 car garage.
A benefit to this development is that the City of Madison can offer a forgivable loan on the lot price up to $15,000.
Another great option with this development is the number of programs that can be used to support you, the home buyer if you qualify for them. These programs can be potentially be combined with other programs to help reduce a mortgage payment, Some of these programs include: Home-Buy the American Dream, Movin' Out programs, Home-Start, Down Payment Plus, and more.
The CDA is willing to build the houses turnkey. This means that buyers would not need to take out a traditional construction loan, which can be costly. If you choose to go the turnkey route, you will have some, not all, ability to pick out fixtures and finishes.